Bergzoid 007 (By PMW) Alternate Battletech Mechwarrior Miniatures
Regular price

$15.95 USD

Sale price

$8.95 USD

Unit price

per
Bergzoid 007 - alternate miniature for Battletech. Great for any Mechwarrior/ Battletech players!
-Resin printed to ensure great detail on every mini print!
-All miniatures are properly cured after printing to make them "ready to paint" upon arrival!
-Battletech-accurate Scaling. These miniatures are scaled against the latest Battletech miniatures for the most accurate scaling.
-All models are printed in a GREY photopolymer resin and are fully cured before being packaged for shipping!
Hexbase included.
Custom printing is also available if you have your own STL files you like to bring to life!
Images may be renders of the models and physical prints may differ slightly, if you would like to see examples of our prints if there is not a physical listing displayed please feel free to reach out! We will remove all supports prior to shipping some small clean up may be necessary prior to painting.
Thanks for taking a look!
*Note* The file used to print this miniature has been licensed by Polygon Masterworks.
Share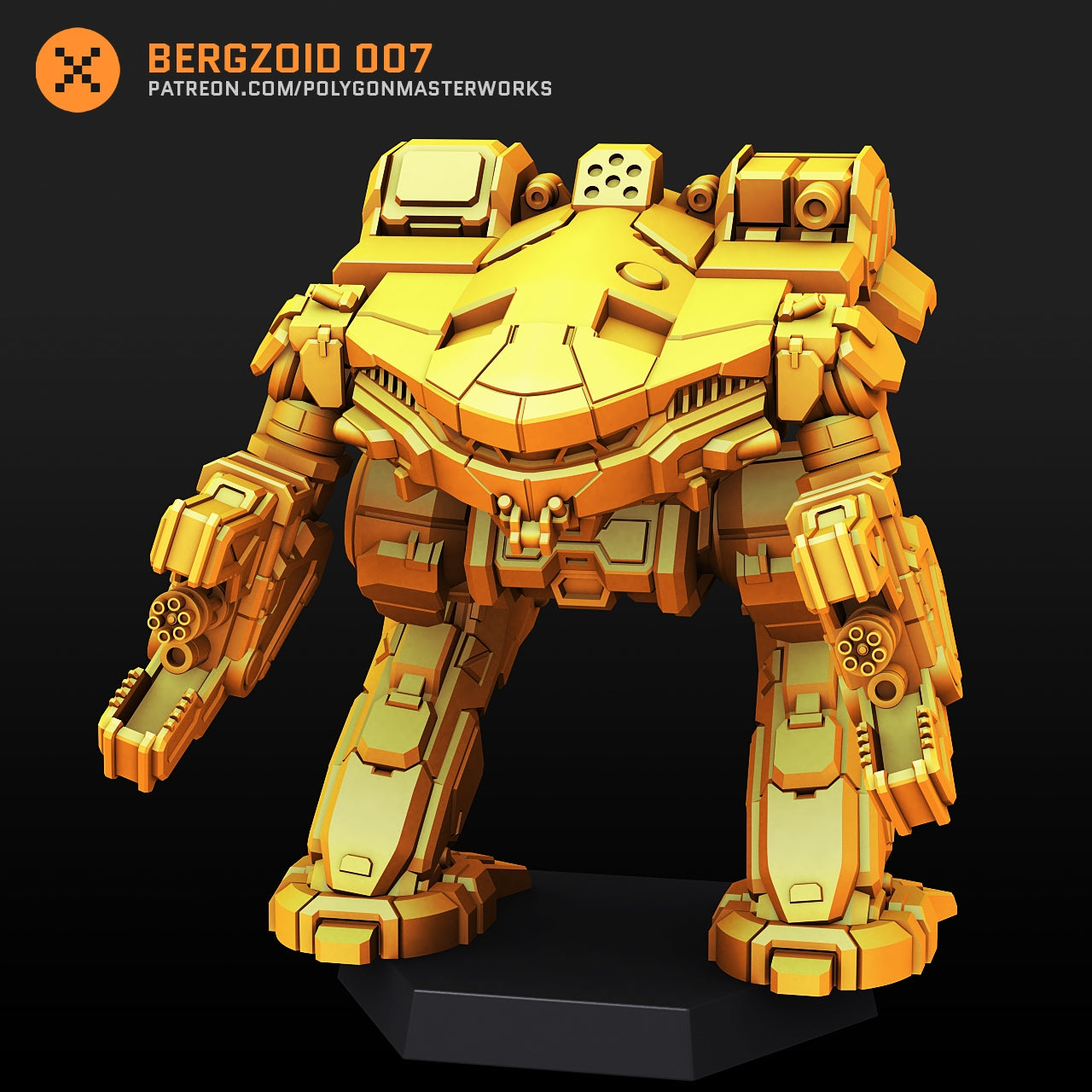 Slow shipping, but product quality is average
I noticed about 4-5 days after placing my order that my order had not yet shipped, so I reached out to the seller to ask for an update on when my order would ship. I didn't get a response from them, but I received a system email within the next 24 hours that my order had shipped. It took nearly a full week after that for my order to arrive.
The miniatures looked good on arrival. There were the usual extra bits of plastic to cut off, but overall the miniatures have good detail. They're a little on the fragile side - after gluing them to their bases, I accidentally knocked two of them off of my desk. One of them had its legs snap off, the other lost an arm. Thankfully, they were clean breaks so I was able to easily glue them back on with no noticeable damage.
If the seller could ship more quickly and be responsive to messages, I'd rate them higher, because otherwise I'm happy with my purchase.